Monty Marsh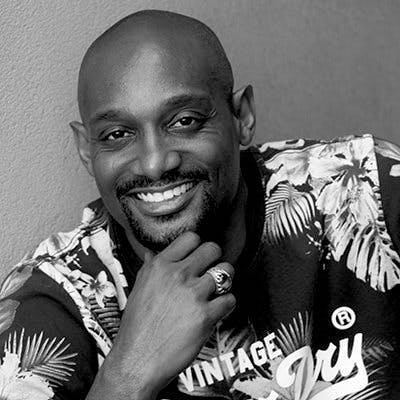 Monty
Marsh
Director
Creative Director
Photographer
Monty Marsh began his career as a business development executive at Cinemedia Film AG's North American Film Finance Division. Though Monty gained valuable experience packaging projects, employing creative financing, and negotiating deals, the importance of 'Story' became paramount in his process. This led Monty behind the camera and he has since become an award-winning Director and Producer.
Monty made history by directing and co-producing YouTube's first live 360 performance. His 'Not Above That' VR experience premiered by WIRED Magazine was nominated as 'Best Interactive Music Video' at the Austin Music Video Festival, was featured as one of the three best VR music videos in the field by VR Days Europe and it made VR Scout's 'Essential VR Music Videos of 2016' list. The 2D version premiered by NPR was also an Official Selection of the Austin Music Video Festival. 
Previously, Monty was selected to interpret Lee Ann Roripaugh's poem 'Song of the Mutant Super Boars', to be of use by Motionpoems, the world's leading producer of poetry films made possible in part by The Knight Foundation, The Archie D. & Bertha H. Walker Foundation, and The Andy Warhol Foundation For The Visual Arts. 
Monty's ideation on his Adidas Originals branded short film was lauded as one of the 'Top 5 Creative Ideas of the Week' by AdAge, and received wide industry coverage.
SHOOT Magazine chose Monty as a 'Director to Watch', and presented his work at the Directors Guild of America in New York.
Monty's hybrid short film NOAH, filmed during the pandemic screened in competition at the 2021 Diversity at Cannes Showcase and it won 'Best Screenwriting'. NOAH is a finalist at Lane Doc Fest, and it is an Official Selection of Brooklyn Film Festival winning the Spirit Award for 'Best Short Documentary', HollyShorts Film Festival, Santa Monica International Film Festival, Toronto Black Film Festival, Atlanta Docufest, American Documentary and Animation Film Festival and Pan African Film Festival. 
Monty is a cross-discipline thinker and doer, known as much for the stylistic breadth of his work as for its substance. His unique understanding of culture from his life shown through his unique lens combined with his soul-level desire to create work at the intersection of movement, fashion, technology, and film puts him in the very unique position to work across mediums, platforms, and genres.