Bobbi Rich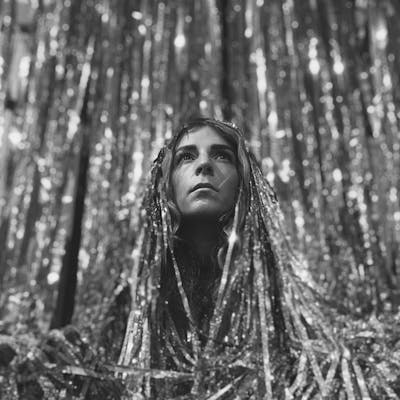 Bobbi
Rich
Director
Creative Director
Writer
DOP
Bobbi is a creative chameleon, a true product of the Nostalgia Generation, a never ending idea factory teetering somewhere between analog and dial up. She works as a multifaceted creative lead in many capacities: Director, Photographer, Production Designer, Creative Director, Art Director, Interior Designer, and Live Experience Creative Director. As a director, she has a passion for anything that's cinematically stylized with nods of surrealism, psychedelia, gritty Americana, laced with a comedic dialogue. She also gravitates towards true characters, and continues to work more and more in the doc space as well.
Bobbi has worked extensively in the music industry. As a director of music videos, live performances, photography, stage design, merchandise design, creative direction, album art, and other promotional content. Working closely with artist such as The Pixies, Grammy award winner Brittany Howard, Jenny Lewis, Orville Peck, Margo Price, Yelawolf, Enrique Iglesias, Elton John, Nathaniel Rateliff, Nikki Lane, Dani Miller (Surfbort), San Holo, Broods, Butch Walker, Gin Wigmore, Jayme Wyatt, Bully, The War and Treaty, and Pearl Charles. She is also a photographer creating surreal and cinematic worlds through her work. 
Along side music photography Bobbi has also done extensive work as a life style photographer for brands, hotels, as well as fashion and apparel. 
As a Production Designer and Art Director, she's worked with studios and streaming platforms such as Hulu, Netflix, Fox, Sony, Google, NBC, Universal, Youtube, and more. Some of her brand work includes clients such as Spotify, Apple. Monster Energy, Starburst, Sirius XM, Women's Magazine, Martel, D'usse, Coca Cola and many more. Recently she directed commercial spots for Starburst and The Hoosier Lottery. 
Additionally, she was the Creative Director & Interior Designer for Nashville's new experiential 70's inspired hotspot "The Dive Motel & Swim Club". It has been featured in Condé Nast's top 10 experiential hotels of 2020 as well as in Architectural Digest. 
Lastly, Bobbi is actively shooting, and shopping a number of her own scripted as well as doc style series. She is currently working on a scripted series she created for Dolly Parton called "Tales From the Dollywood Forest".